ONE BOLD COLLABORATION
TWO ICONIC BRANDS
Introducing the Fender® x Kyser® Quick-Change® Electric Guitar Capo—the classic Kyser® trigger-style design, now in recognizable vintage colors inspired by the golden age of electric guitar through the Color Match Process™.
SHOP THE COLLECTION
featuring an all-new, updated radius
The tension. The intonation. We spare no detail to ensure a perfect pairing with every fretboard, including your favorite Fender® electric guitars.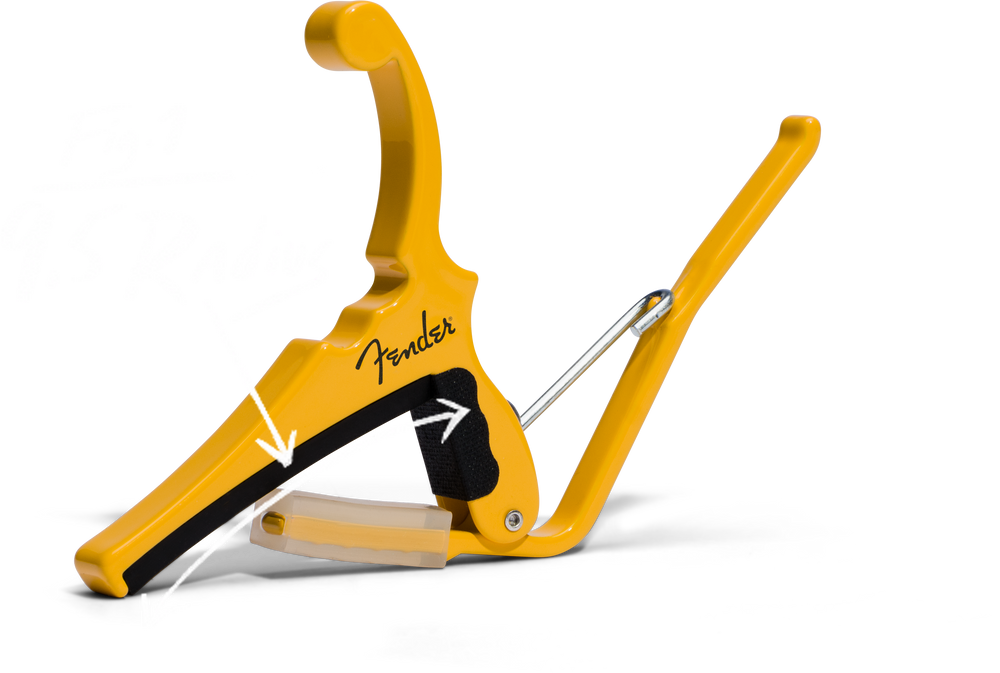 Passing the Torch.
This historic best-seller is a collaboration for the ages.
SHOP NOW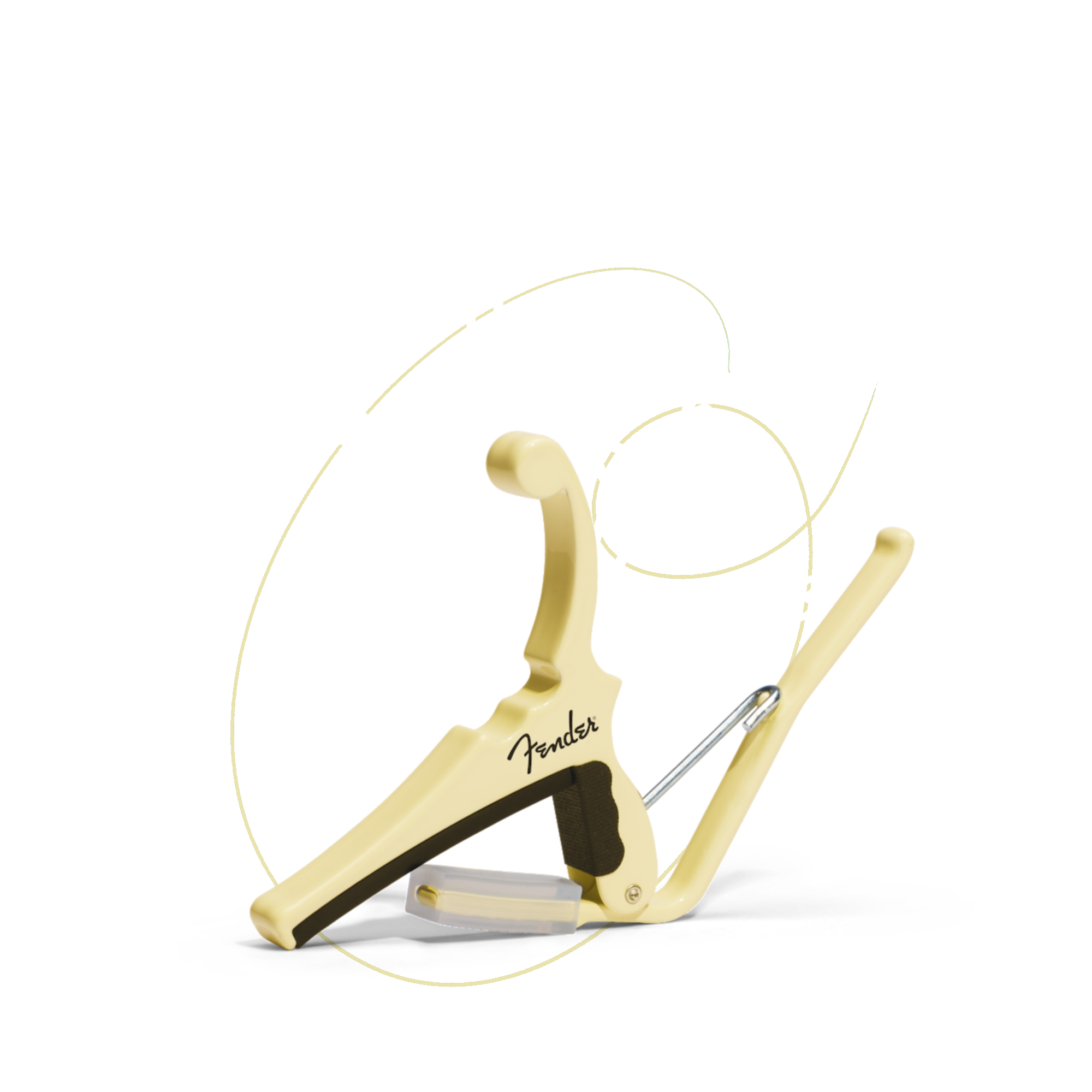 Our Truest Blue.
Double your Daphne with this inspired take on one of history's most popular blue hues.
SHOP NOW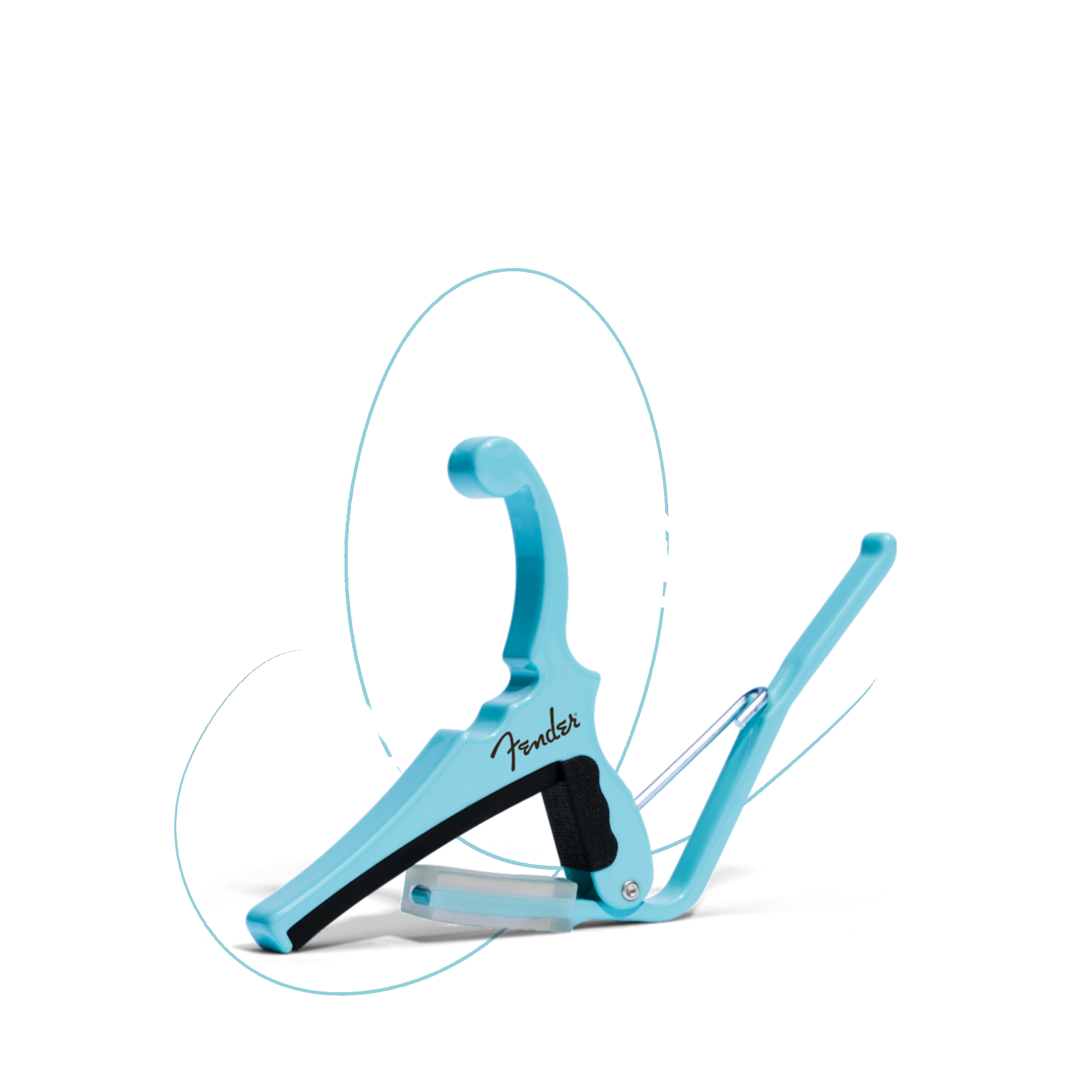 Surf Meets Board.
The vintage vibes of '60s surf rock, encapsulated in a legendary design.
SHOP NOW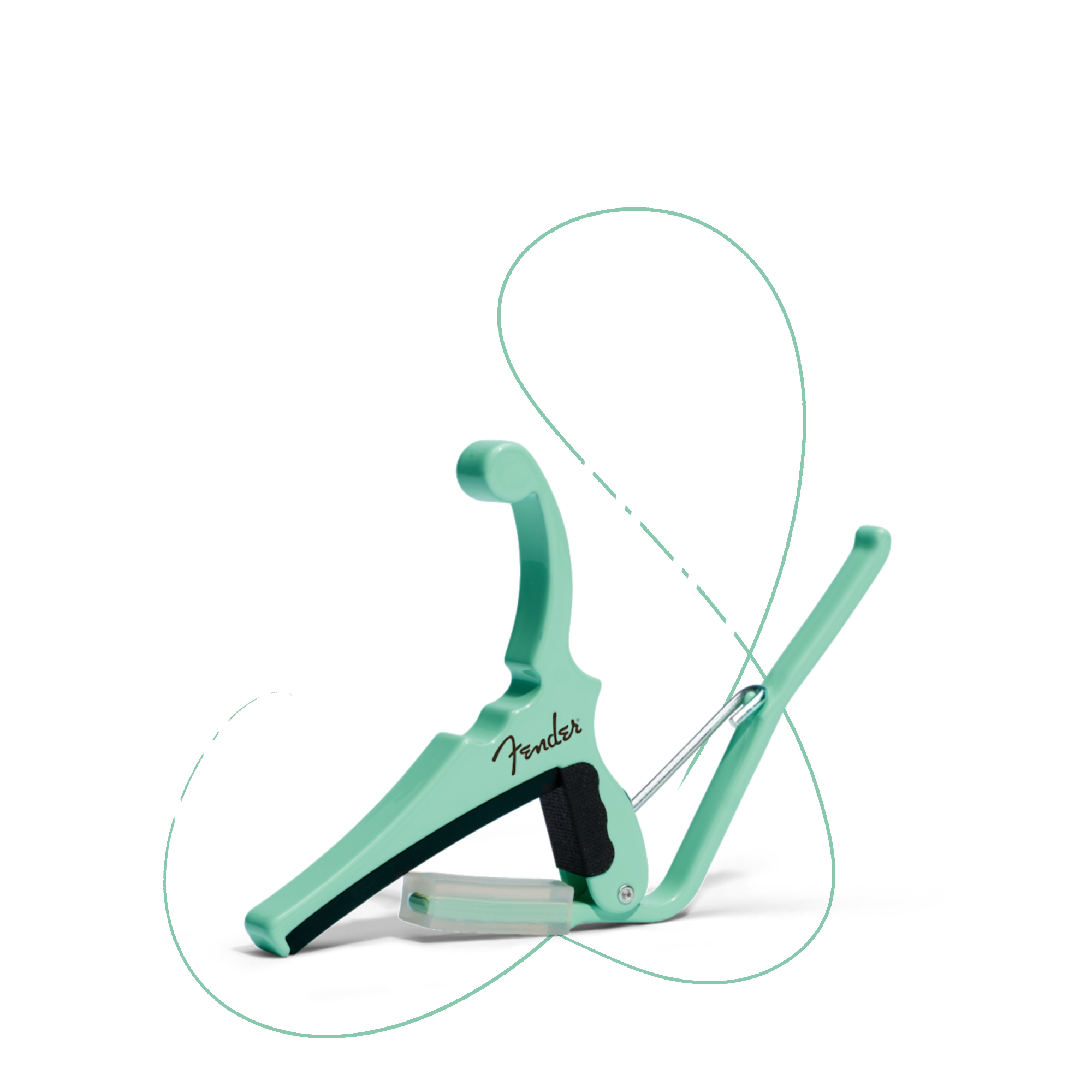 Butterscotch. Only Sweeter.
The classic Tele color makes its way to Texas.
SHOP NOW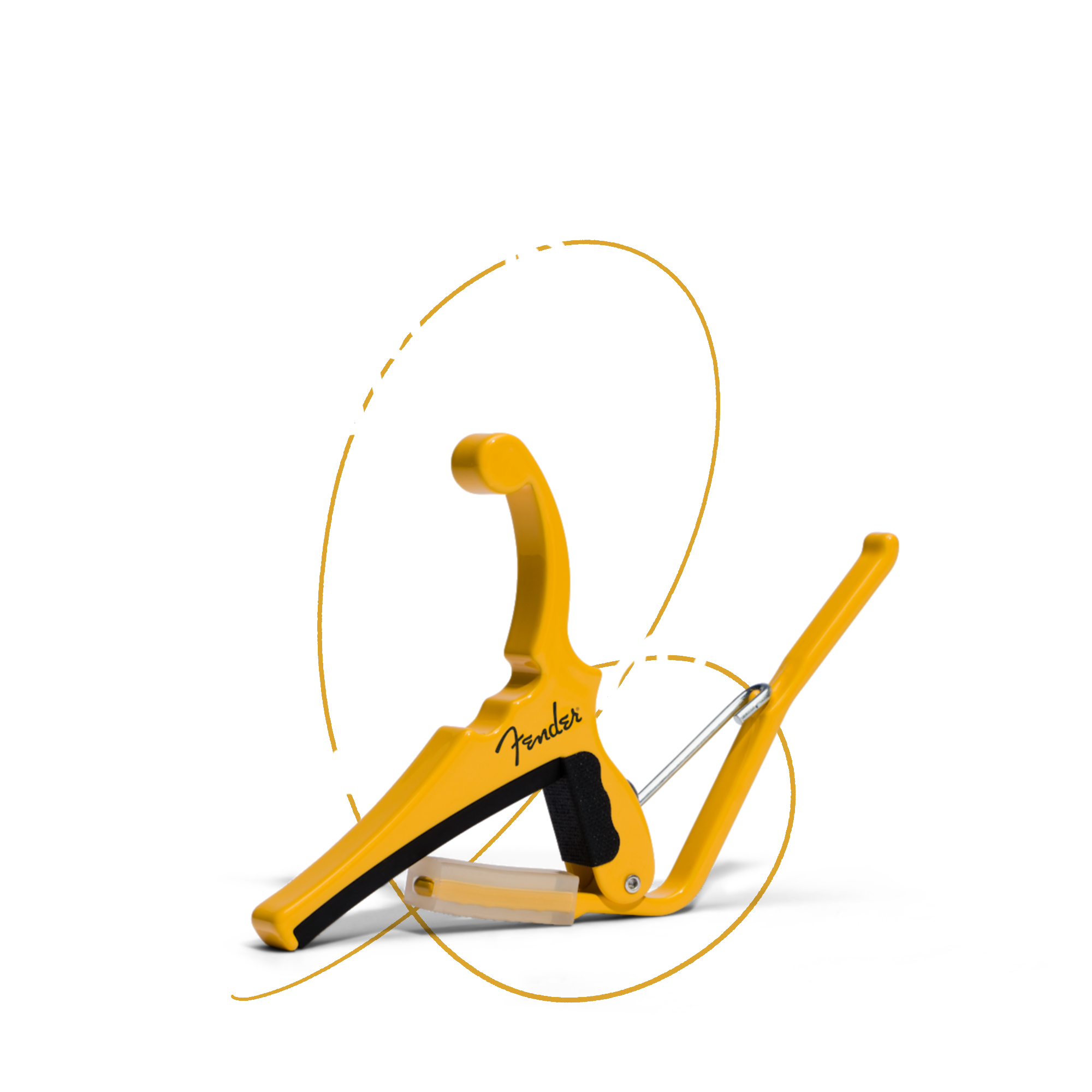 Pretty In Pink.
This capo was built to last and rock in style.
SHOP NOW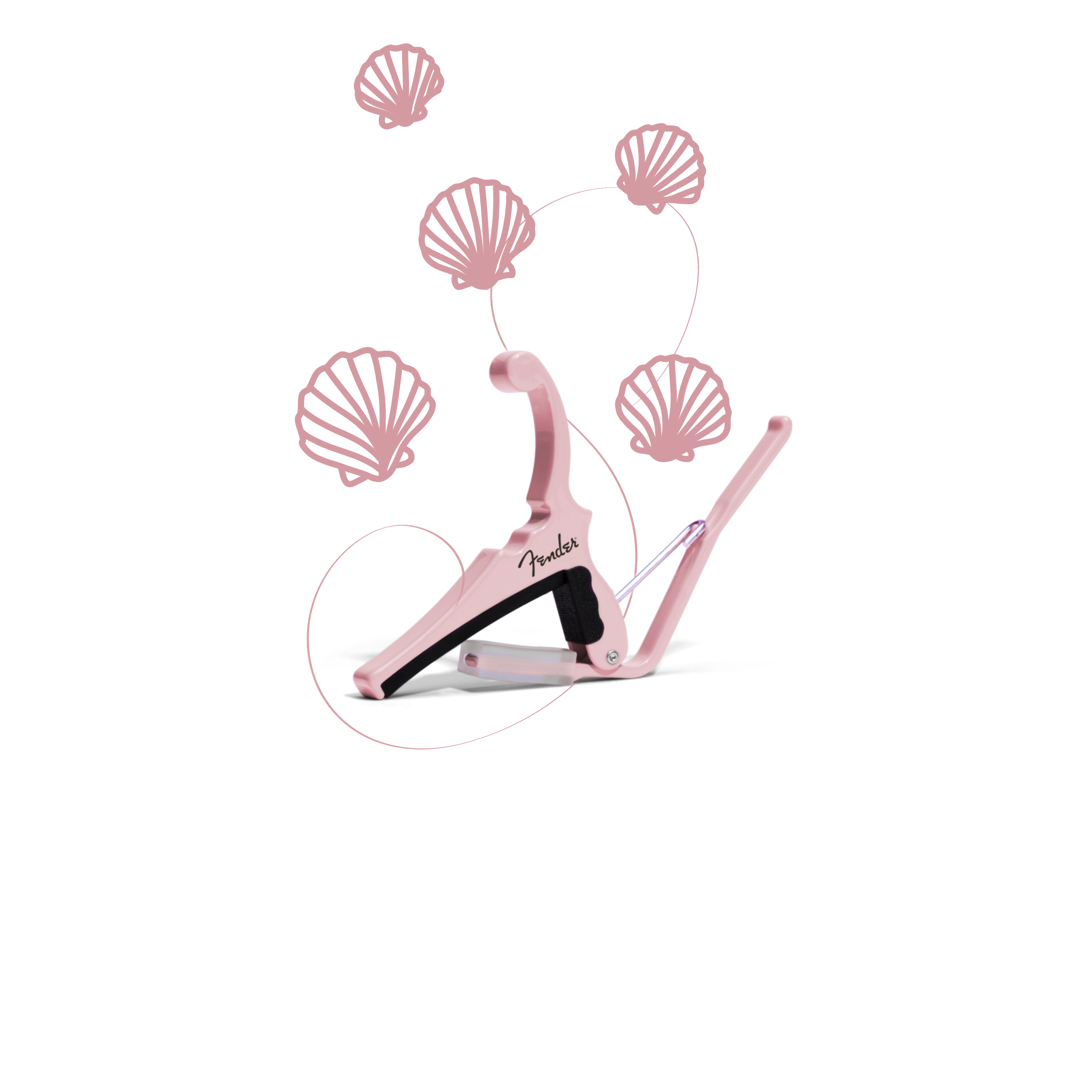 COLOR MATCH PROCESS™
At Kyser® we don't take quality for granted. So when it came to paying homage to music history, we put in the extra work.
STEP ONE
INSPIRED BY THE REAL DEAL
We sourced these finishes from the actual vintage Fender® instruments that saw it all.
STEP TWO
PAINT BEYOND PERFECTION
Precision is what we strive for. We tested dozens of custom colors for 100% period accuracy.
STEP THREE
ARTIST APPROVAL
Nothing says stage-ready like road-testing our capos in the hands of the pros.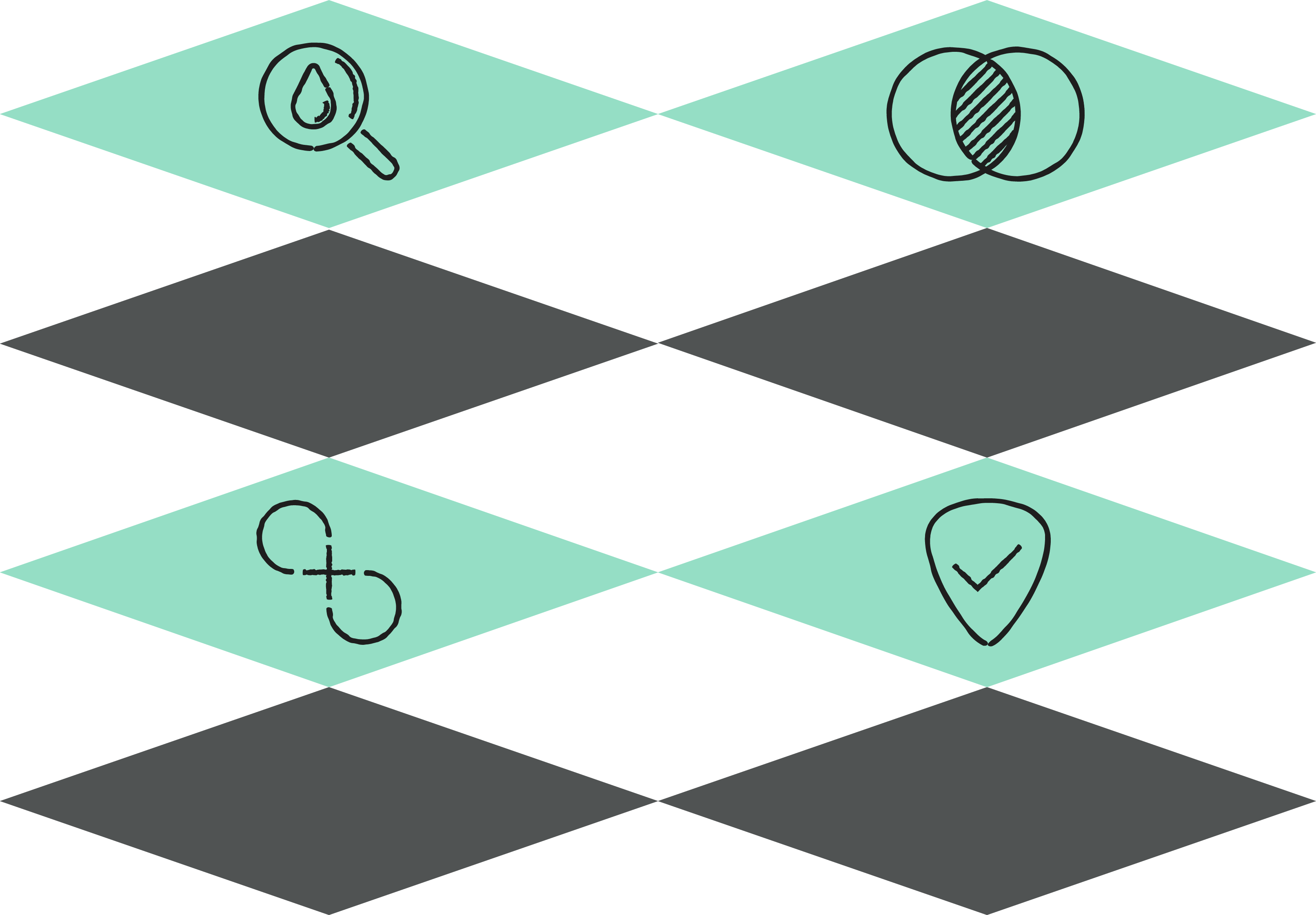 Shop The Collection